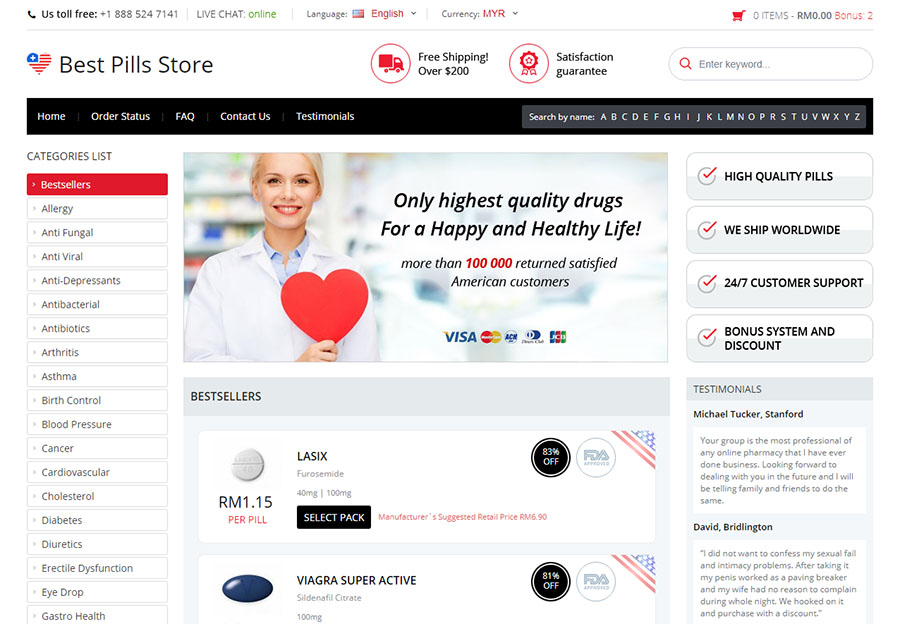 The website BestPillsStore.com is considered risky for a number of factors, and only scores a low trust rating. Only created this year with more than one country involved in its domain origin, there is a strong possibility this site could be part of a scam.
---
| | |
| --- | --- |
| Domain Details | |
| Date of Registration | 2019-06-05 |
| Owner Country | Russia, France |
| Contact Data | no |
| Business Information | |
| Name of Organisation | Best Pills Store |
| Address | no |
| Licenses, Certificates and Approvals | |
| CIPA | no |
| NABP | no |
| LegitScript | rogue |
| Customer Support | |
| Toll-Number | +1-888-523-7141 |
| Email | no |
| Live Chat Option | yes |
| Shipping | |
| Mail | yes |
| Courier Mail | yes |
| Free Shipping | over $200 |
| Payment Methods | |
| Card | yes |
| E-Checks | yes |
| Bitcoin | no |
Domain Information
The website seems to include a number of different countries in its make-up. It is registered in Moscow, which could be potentially dangerous, but most dubious is that there is no address or name of the owner available. WhoIs shows it as listed to a PO Box in Moscow and the owner's name is protected. A legitimate company might not need to go to such lengths to protect anonymity. Furthermore, the site is very new, having been registered in May 2019.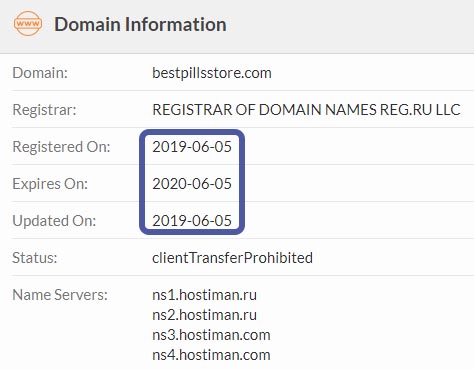 Business Profile
The website seems to emphasize its provision of pharmaceuticals that can be considered controversial, such as medications to promote sexual prowess or give up smoking. The terms and conditions are written in English with a variety of quite basic grammatical errors, which might suggest they were not written by a native English speaker. This adds an element of doubt since the site offers telephone numbers for either US or UK, suggesting it is based in one of these English speaking countries.

Regulatory Approvals
The site informs us that all medications are FDA approved but there is no evidence to support this. No accreditation logo appears on the website. Perhaps more worryingly, the site also states that while prescriptions are recommended, they are not required. Any customer can order any of the medications provided without a prescription from their own doctor or even a conversation with an employee of BesPillsStore.com. This disregard for patient welfare or safety suggests the site is highly likely to be untrustworthy.
Products and Pricing
The home page goes straight into listing the products with no description of the company or its values. Again, this places it in a higher risk category. A list of best sellers appears, containing the majority of well-known brands used to promote sexual ability and enjoyment. The manufacturer's recommended cost is listed along with a large box emphasizing the percentage reduction, in some cases as high as 93%. Clicking on the medication does not take you to a page with more details, which is something of a worry. Patients need to know the ingredients and potential side-effects of any drug they order. This information is given for generic pharmaceuticals, but it is expected the patient has a full degree of knowledge for brand medications.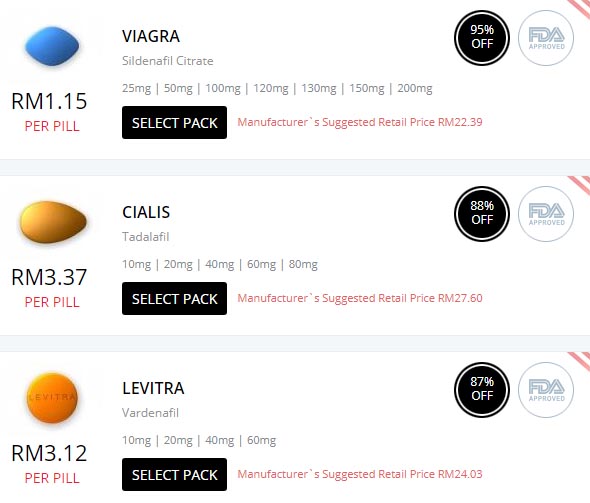 The site says that it sells both brand and generic pills, but it is unclear whether you are ordering the brand or a generic alternative from the home page. A further list of products is available under general headings such as:
❋ Allergy
❋ Antidepressants
❋ Antibiotics
❋ Blood pressure
❋ Quit smoking
❋ Skincare, etc.
As you can see from the list, some of these issues are associated with complex medical conditions and the lack of prescription or advice makes the pharmacy appear irresponsible.
Payment and Delivery
There is no indication on the site to show where the drugs are distributed from or where the main base of the business is, except the payment is accepted in US dollars. It simply states that it distributes pharmaceuticals to anywhere in the world; it does not say where they are distributed from. There is the option of live chat which, linked with the telephone numbers and "Contact us" page, might create an impression of reliability through their willingness to engage with customers. An immediate response is guaranteed and customers are encouraged to track their order.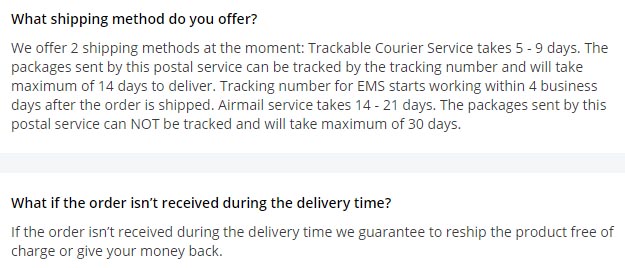 However, the information in the "about us" section encourages customers to contact the company only to enquire about the medications. Elsewhere on the website, it emphasizes that "chargebacks are not welcome" and uses a somewhat threatening tone by implying that all other pharmaceutical sites would ban customers from ordering; this again makes it seem a disreputable company. A variety of different shipping methods are offered, including EMS and airmail, but, since it is unclear where the products are distributed from, it is unclear which would apply to each order. The longest delivery wait is listed as 21 days but there are no guarantees and it states that some methods can not be tracked, The site promises a delivery guarantee if products are damaged.
Reviews
The website has a high volume of customer reviews, all praising the company excessively. These also appear alongside the ordering page for generic medications. The testimonials mention having had doubts about the company which was quickly dispelled; this might imply that they are expecting their customers do feel doubtful about the trustworthiness of the company.

Conclusion
Due to the questionable origin of the company and its hard-hitting sales pitch, it is impossible to give this company any higher than a 25% trust level. It shows more concern for making sales than for the care of its customers and shows complete disregard to the high risks of some of the pharmaceuticals on offer.
It also offers very little in the way of a guarantee after sales have been completed.
Pharmacy Ranking
We have created a
rating of online pharmacies
which gained our trust on the basis of their verified certificates, great customer feedback and quality services. Have a look and find the best store satisfying your needs.