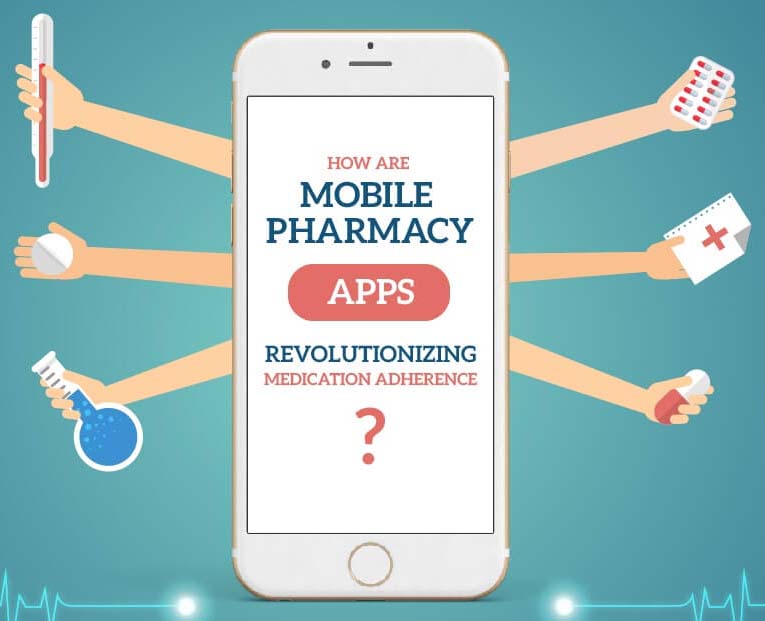 The E-Commerce boom started in the early 2000s. Advancements in Information Technology changed the way people did business, and no field was exempted from its transformational force. People think that internet pharmacies are a relatively new invention but they couldn't be more wrong. Of course, there has been an uptick in the number of people using the internet to acquire medical services. And medical professionals have responded to this trend by making available online packages through which the needs of their client base can be met. But some of the biggest pharmaceutical ventures on the internet today are merely adding to a foundation that other companies constructed a long time ago.
Just consider Merck and Co. This massive medical firm opened its online wing in 2000. Within a year, the subsidiary was selling over a hundred thousand prescriptions in any given week. The Rite Aid and CVS each made waves in the late 1990s after they sunk millions of dollars into the acquisition and development of internet pharmaceutical ventures. Today, a significant percentage of Walgreen drugstore's profits emanate from its web division. But even Walgreen can trace its success back to the road is paved in the 2000s.
So internet Pharmacies are nothing new. The burgeoning number of online drugstore reviews today might suggest otherwise, but these websites have been surreptitiously conquering the medical arena for more than two decades now. That being said, the online pharmaceutical industry has experienced unprecedented growth in the last few years. And this explosion has raised a number of questions about the potential dangers the trend has introduced into the global healthcare market.
What Are Internet Pharmacies?
In the UK, Internet Pharmacies are officially known as distance-selling pharmacies. They are medical businesses that transact with consumers over the internet. Some pharmacies actually stock the drugs they offer on their premises.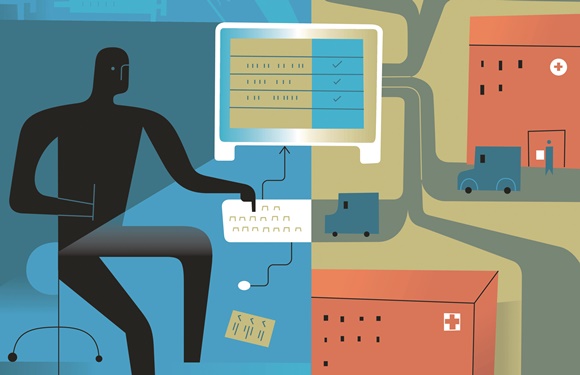 Others partner with manufacturers. When they receive an order, they simply transport the drugs directly from the manufacturer to the client. The objective of an online drugstore is to inject convenience into the drug purchasing process. Patients and pharmacists never have to meet. Medical firms take upon their shoulders the responsibility of acquiring, packaging and delivering the drugs that people want. Some pharmacies only utilize this scheme locally. Others have no qualms about servicing consumers from all over the world.
Types of Online Pharmacies
A lot of people erroneously presume that all online pharmacies are the same. But as the Harvard Study explains, these companies can be categorized as such:
❋ Legal
Legal pharmacies are exactly what they sound like. Most of them are officially registered by the relevant bodies in their countries. More importantly, they only sell approved drugs and only after receiving valid prescriptions from consumers.
❋ Questionnaire
The definition of these corporations is a little vague. They skirt the thin line between legal and illegal enterprises. They work hard to generate stable relationships with their consumers by collecting vital information before processing any given order. While valid prescriptions are requested, they are not mandatory. Such pharmacies partner with licensed physicians to diagnose patients over the internet, making certain that the right drugs are always offered to the right individuals. Questions have been raised about the legality of such organizations.
❋ Pill Mills
These are the majority. Pills mills do not follow any prescribed laws of the nations in which they operate. They do business under the radar, dealing in a variety of medical treatments and showing a willingness to avail prescription drugs and controlled substances in the absence of valid prescriptions. People go to Pill Mills to acquire products that legal pharmacies would never sell.
Why are Online Pharmacies So Popular?
These entities are definitely popular, and all the pharmacy reviews on the internet prove as much. It isn't even that hard to understand why: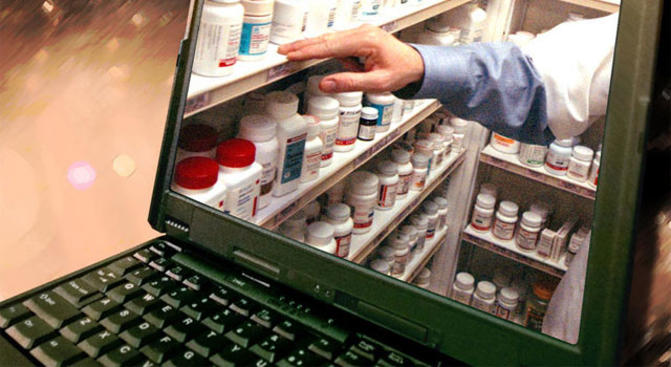 ❶ For one thing, they are very convenient, allowing even the elderly and the disabled to acquire the treatments they need to survive from the comfort of their homes.
❷ You also have people who live in remote countries and locations. For such individuals, online drugstores are their only source of effective healthcare.
❸ They are so flexible. All you need to get your favorite pharmacy to bring your drugs to your doorstep is a phone with internet. A brick and mortar business cannot offer such accessibility.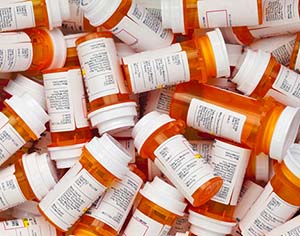 ❹ If that wasn't enough, drugs acquired from the internet are so much cheaper. A shocking number of online businesses source their medicines from countries outside Europe, markets where generic drugs can be purchased for only a fraction of the price they would normally elicit in a place like the United States.
By saving on the cost of acquisition, online pharmacies are in a position to avail their merchandise at vastly subsidized rates, the kind with which traditional pharmacies could never hope to compete. Of course, the fact that many pharmaceutical websites do not accept insurance is a detriment to the growth of the industry. Then again, the people who use their services are typically willing to pay out of pocket for the convenience and the discretion that such companies offer. A surprising number of online drugstores have also begun accepting insurance reimbursements. This can be attributed to alterations in healthcare laws, especially in the United States. Health plan providers do not have the power they once had to prioritize certain healthcare providers over others. As such, traditional pharmacies, especially the largest ones, have found that it is no longer quite as easy to shut online pharmacies out of the legal, conventional pharmaceutical market.
What Makes Online Pharmacies So Dangerous?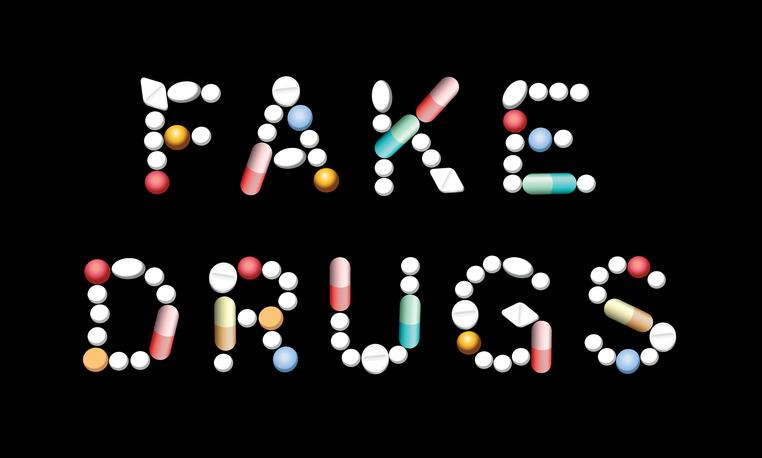 Sara E. Zeman authored a paper called "A Case for Cooperative Federalism" in 2001. She highlighted the case of a man in Illinois who died from a heart attack after obtaining a male enhancer from an internet pharmacy. Medical complications arise all the time. But in this case, if the man had taken his sexual issues to a qualified doctor, he would have known that his family's history of heart problems made sexual enhancers a danger to his health. Unfortunately, that sort of interpersonal communication is absent for most online medical stores, which is why the industry is weighed down by so many tragic stories. The fact that over 90 Percent of Pill Mills do not demand prescriptions before delivering drugs is very problematic. The potential for drug overdoses is simply too high, and that isn't even taking into account all the counterfeit and adulterated products that online medical businesses sell on a daily basis.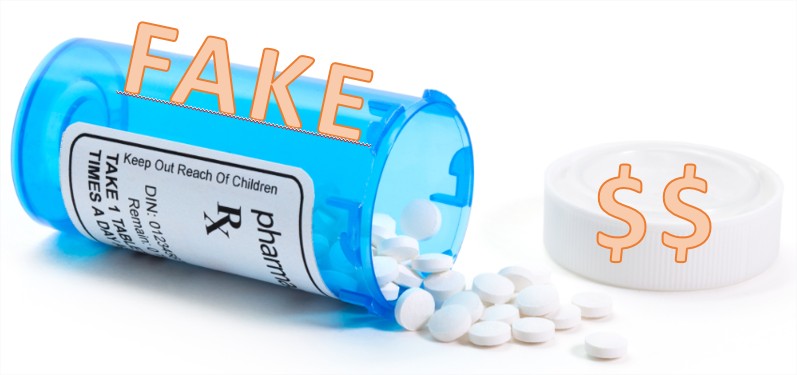 People use the internet to important dangerous controlled substances every day. And no one even knows where most of these pills and concoctions come from, whether their labels are accurate and if they are of the quality that the shady online pharmacist says they are. And it might seem a little extreme to call online pharmacists shady but, at the end of the day, so many of them are mysteries, unknown figures hiding behind shell corporations. No doubt, some of them are legitimate businessmen trying to eke out a living. But you also have a number of criminals hiding within their ranks, men and women that are hellbent on flooding the market with subpar drugs just so they can earn an extra penny.
Regulation of Internet Pharmacies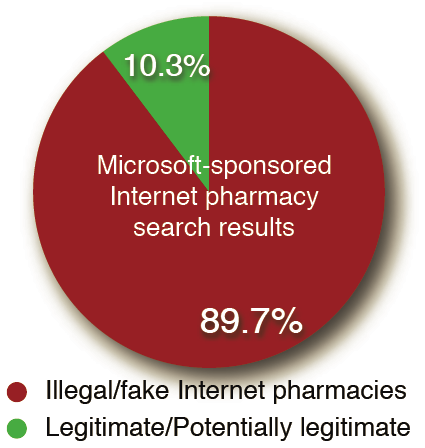 Type keywords like "Online pharmacy reviews 2019" into any search engine and you will be bombarded with a seemingly endless list of internet drugstores both new and old. The FBI believes that the number of pharmaceutical portals on the internet is in the tens of thousands. Most of these are pill mills, firms which use their non-compliance with the law as a draw for patients looking to acquire medicine without a prescription. To be fair, there are legitimate pharmacies out there but their numbers pale in comparison to their illegitimate counterparts. European and American governments have done what they can to crack down on illegal Medical sites. In just 2013, the FDA wiped nearly 2,000 websites off the internet because they sold counterfeit medicine. The FDA also assaulted portals that dispensed drugs without first demanding valid descriptions. The organization even turned its ire on those websites that supposedly generated proper prescriptions using just the information patients provided in questionnaires. Even though some people have only just begun to recognize the existence of internet drugstores, the US government started scrutinizing their operations from the beginning.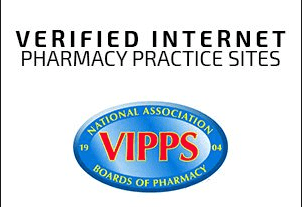 By 1999, they had created the Verified Internet Pharmacy Practice Sites Program (VIPPS), a mechanism designed to simplify the process of distinguishing between legal and illegal online pharmacies. VIPPS was created by the National Association of Boards of Pharmacy. And once in place, the NABP began using the instruments of the VIPPS to analyze pre-existing and burgeoning online ventures for legitimacy. Those online firms that met NABP's standards were stuck with a VIPPS seal and published on a public resource for all to see. NABP looked at a number of factors to determine the authenticity of internet pharmacies, this including the handling of patient information, the existence of methods of communication between pharmacists and their patients, and the manner in which drugs were acquired, stored and shipped.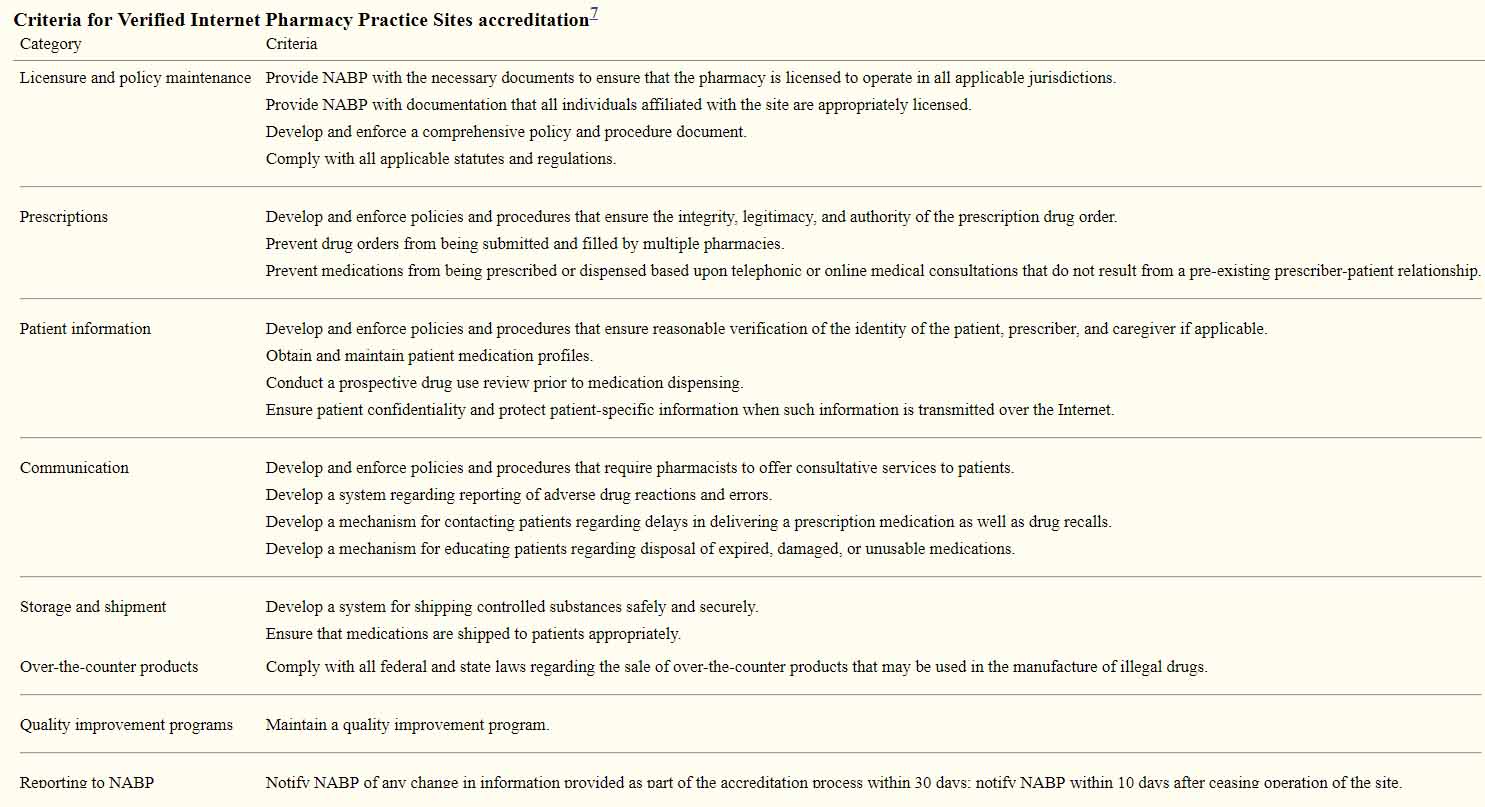 Legitimate pharmacies in the US will boldly display their VIPPS seal for all to see. The government has also made a point of encouraging the public to visit the NABP's list of accredited online drugstores before transacting with any particular website. Of course, the work of the VIPPS hasn't stopped rogue pharmacies on the internet from flourishing. Websites fake VIPPS seals all the time. And if that wasn't problematic enough, the VIPPS mechanism only works if the public cares enough to investigate the legitimacy of a website before transacting with it.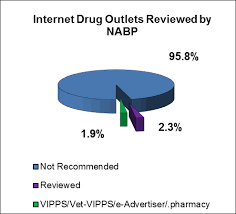 Unfortunately, many patients are not quite as diligent. This is where intermediaries come into play, entities like search engines and domain name servers who deal directly with pharmaceutical portals and, thus, have the power to police their activities. Of course, the fact that the presence of rogue pharmacies is often so profitable means that intermediaries like marketing companies have no incentive to regulate their activities.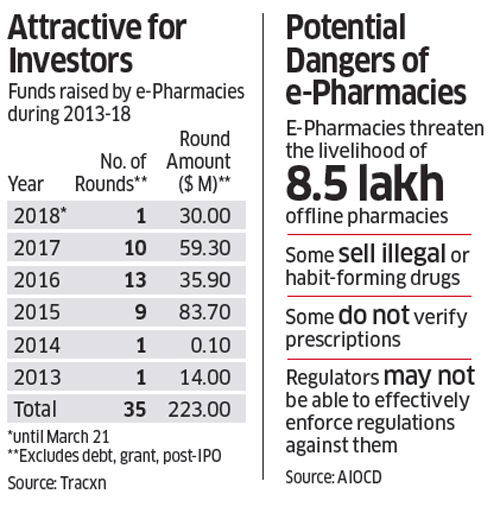 It should be noted that the law does not hold these parties liable for the harm caused by the internet pharmacies with whom they work, so they are given the freedom to continue transacting with even the most destructive of the bunch. Google cannot be legally held responsible for a consumer who had their money stolen by a fraudulent website they found on the search engine.
This has left the United States in a bit of a bind with regards to more effectively controlling the sale of drugs on the internet.
Things are far less complicated in the UK. Anyone who wants to set up a distance selling pharmacy in Britain must register it with the General Pharmaceutical Council. Internet pharmacies in the United Kingdom are largely susceptible to the same rules as their brick-and-mortar counterparts. Entrepreneurs who successfully register their online firm must also secure a contract with the NHS to dispense drugs. Every legitimate pharmaceutical website in Britain can be found on the NHS Pharmaceutical list. But that approach is only applicable to the UK where medical care is catered for by the government. Europe as a whole has spent decades trying to craft an effective regulatory program that can police pharmacies on the internet. Back in the 1990s, traditional pharmacies raised a powerful opposition against the concept of selling drugs online. They argued that the idea would prove detrimental to the health of patients but their opposition was eventually squashed.
Today, the approaches taken by different nations around Europe vary drastically. In Denmark, people can only purchase over-the-counter medicine from the internet. Germany, on the other hand, doesn't have much in the way of regulations governing the sale of medicine online. Over in Asia, Japan heavily restricts online medical transactions. In fact, the government has made it mandatory for all drugs to be sold in person by an actual pharmacist. There are special circumstances within which internet transactions can be permitted. But such situations are strictly controlled. For instance, any website that sells pills must belong to a registered pharmacy. In New Zealand, you must present a valid prescription from a New Zealand medical specialist before you can purchase medication virtually. This regulation also applies to overseas clients.
Conclusion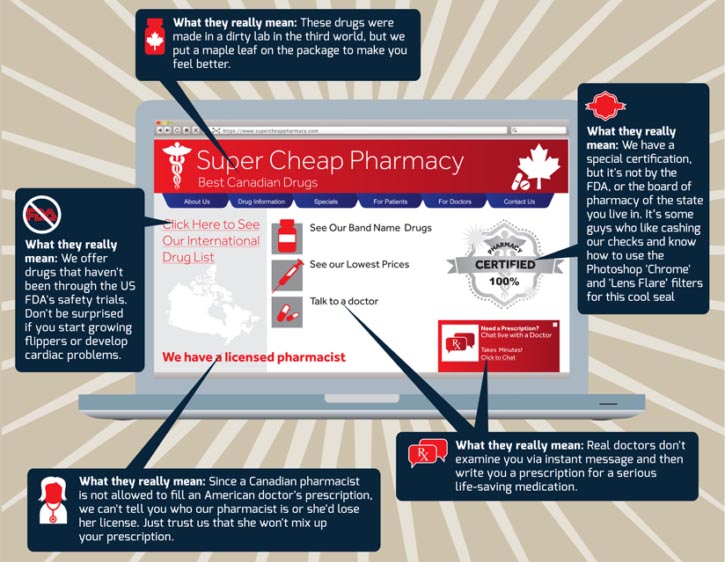 For the most part, most countries agree that online dispensaries should be regulated in the same manner as brick-and-motor pharmacies. But places like the United States are struggling to create schemes that can help them better enforce such regulation. The US, in particular, is falling behind on this matter. Any decision to police entities on the internet is typically weighed down by questions of privacy and information security and various other challenges. Places like Japan have chosen to prohibit the sale of drugs online simply because there is no satisfactory program available for regulating virtual pharmacies. They have decided to prioritize the safety of their citizens even if it means limiting the convenience of their access to healthcare. Many medical professionals have touted this as the most potent means of curtailing the proliferation of counterfeit and substandard medicines on the internet, at least until more powerful regulatory tools can be acquired and deployed.

Pharmacy Ranking
We have created a
rating of online pharmacies
which gained our trust on the basis of their verified certificates, great customer feedback and quality services. Have a look and find the best store satisfying your needs.