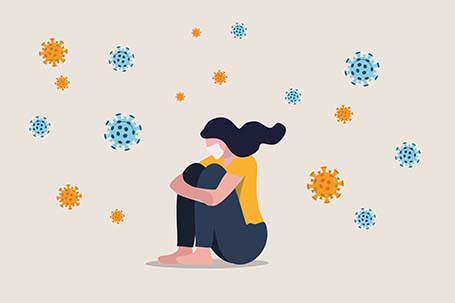 Coronavirus or COVID-19 has been the most struggling issue nowadays. The virus which was initially identified in China last year has now been spread almost in all parts of the world. At present, the US, India, and Brazil are the worst-hit countries that are still struggling with the coronavirus pandemic. In addition to it, many parts of Europe are facing a second wave of this pandemic. Not only this virus has caused a severe problem in the health care, aviation, tourism, and education sectors, it has also impacted the mental health of the commoners. According to the recent reports, the prevailing issues the COVID-19 virus has resulted in mental health-related issues especially increased stress and anxiety. Let's now talk about how the coronavirus pandemic situation has led to increased stress and anxiety, what are the adverse effects, and how to cope up with it.
COVID-19 Pandemic Has Increased Stress and Anxiety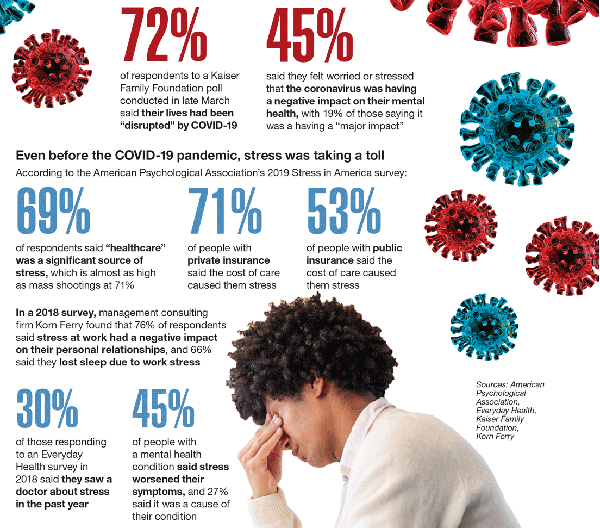 Stress and anxiety have already been quite evident in the modern, hectic lifestyle. Some of the common causes of stress and anxiety are work, money, and relationship issues, etc. In addition to it, significant life-changing events can also induce stressful behavior. One such event is the coronavirus pandemic.
When the novel coronavirus emerged in Wuhan, China last year, no one of us has ever predicted the severity and critically of this virus. Unfortunately, the virus got spread all over the world in very little time and disturbed the regular, normal life almost for all. With the coronavirus pandemic, the use of masks, sanitizing measures, and social distancing have become the new norms for all countries. But, were the people already prepared to deal with these new norms?
No, not at all! Most people never ever predicted a situation like this. Coronavirus has been the biggest pandemic of this era and its long-lasting impact has been a major trouble for many people's mental health. Here're some of the very common mental health issues that are now prevailing among people of all generations, including both adults and youth.
Mental Health Issues Caused by COVID-19 Pandemic
Feeling extremely stressed and overwhelmed
Racing thoughts
Sadness and loss of interest in various activities
Tearfulness
Anxiety, fear, and worry
Irritation, frustration, and sudden anger
Feeling helpless
Restlessness
Agitation
Uncomfortable sensations
Difficulty in focus and concentration
Trouble relaxing
Feeling loneliness and disconnected
Sudden physical symptoms like increased heart rate, fatigue, and stomach upset
Wondering how the above mental health-related issues have introduced to the people of all generations? Well, there are many reasons for it. Unfortunately, all of these reasons are closely related to the coronavirus pandemic situation. First of all, there have been increased cases of loss of life. Many people have lost their family members, friends, or near and dear ones due to this pandemic.
In addition to it, there have been rapid changes to our way of living. What's more, this pandemic has disrupted many of your travel plans. People are now advised to follow physical or social distancing protocols to slow down the spread of this virus. This process has caused a sense of loneliness, helplessness, and anxiety.
The coronavirus pandemic situation has also created problems in the job sector. Many people have lost their jobs because of this sudden pandemic and in fact, there is still so much anxiety in the job sector. This is one more reason behind the increased stress and anxiety that are related to the COVID-19 pandemic.
With this, you have revealed the mental health issues that are introduced by this coronavirus pandemic situation. Let's now find out how to cope up with these problems.
How to Cope Up with the Mental Health Issues Introduced by COVID-19 Pandemic?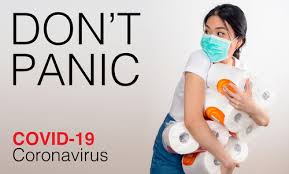 ❋ Protect yourself: First of all, it's important that you still maintain the norms of protecting yourself against the spread of the virus. Practicing good hygiene, social distancing, and self-isolation are some of the key factors to note and follow. You can now easily purchase sanitizers and other elementary safety products from online drugstores. If you are looking for the reliable pharmacies near you, then please take a quick look at our online drugstore reviews.
❋ Maintain your positive day-to-day activities: Following a healthy and positive daily routine will cause good impacts on your thoughts and feelings. Starting from having healthy meals to practicing daily workouts, you must maintain your daily routines. In addition to it, you can dedicate yourself to develop and learn new routines like keep learning new topics, read a book, listen to podcasts, and try to acquire new hobbies, and skills.
❋ Stay connected: COVID-19 situation has created the feelings of loneliness, stressfulness, and helplessness. So, when it comes to dealing with such a stressful situation, please try to stay connected. Since it's not now still possible to meet your near and dear ones socially, you can at least try to stay connected with your family members, friends, and colleagues through video calling.
❋ Contribute: In this coronavirus pandemic situation, you should also find a way to contribute to your community for the overall betterment of all. Showing care to your family members, friend, and all other vulnerable people in your community is the most important and essential thing that you can follow. It will foster a sense of hope, positivity, faith, and optimism. Please feel free to donate for a cause! In addition to it, please send someone a token of encouragement and affirmation.
❋ Take care of your elderly members: As you probably know that the elderly people of your family are the most vulnerable members of this pandemic. Please take care of them and help them to intake their prescription medicines on a daily basis. If they are suffering from any chronic health issues, then help them to arrange the required medicines through online pharmacies. You can check our online drugstore reviews for more details.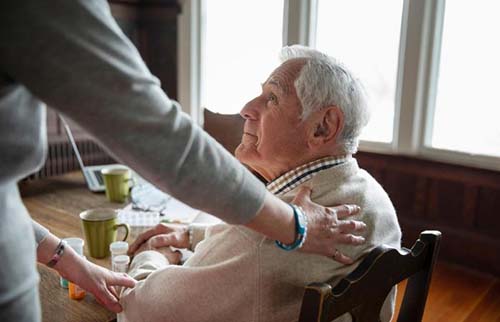 Conclusion
With this, you have revealed how the coronavirus pandemic has caused increased stress and anxiety. The situation is really uncertain and worrying. Please follow the above five guidelines, also check our online drugstore reviews, and stay safe in this situation.